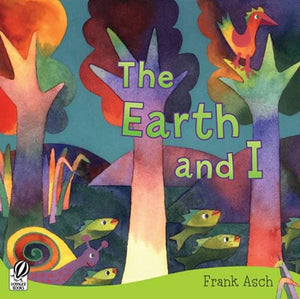 The Earth and I by Frank Asch
From Voyager Paperbacks:
This is a story about a friendship that one child has with the earth. They play together. They listen to each other. They nourish each other. But when the earth is sad, the child is sad — so he finds a way to make his friend, the earth, happy.
Inspired by hundreds of letters from schoolchildren, Asch has created an environmental tale that encourages readers to observe the world around them and to forge their own friendships with the Earth. 
"The vibrant use of pastel colors and simple, big details in close-up perfectly communicate the tender empathy children feel towards something loved." — Children's Book Review