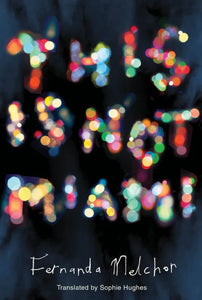 This is Not Miami by Fernanda Melchor
Regular price $15.95 Sale
From New Directions Publishing Corporations:
Set in and around the Mexican city of Veracruz, This Is Not Miami delivers a series of devastating stories—spiraling from real events—that bleed together reportage and the author's rich and rigorous imagination.
These narrative nonfiction pieces probe deeply into the motivations of murderers and misfits, into their desires and circumstances, forcing us to understand them—and even empathize—despite our wish to simply label them monsters. As in her hugely acclaimed novels Hurricane Season and Paradais, Fernanda Melchor's masterful stories show how the violent and shocking aberrations that make the headlines are only the surface ruptures of a society on the brink of chaos.